Ascension Garden Cemetery, located on the east side of Rochester, was born out of the history and excellence of Holy Sepulchre Cemetery and the original vision of Bishop McQuaid.
Consecrated in the Catholic tradition, Ascension Garden is located near Mendon Ponds Park, and fits seamlessly into the pastoral beauty of the rolling hills, wooded areas and tranquility that naturally exists. Ascension Garden provides family and friends a peaceful and prayerful environment to remember loved ones and to acknowledge Christ's promise of new life after death.
We offer Open Houses  (by appointment only) every Tuesday and Wednesday with tours every thirty minutes from 10:00 am to 12:00 noon. To sign up, please click here.
Ascension Garden Mausoleum
Natural light dances through sainted wing and beautiful glass niches at Ascension Garden mausoleum in Ascension Garden Cemetery.  The mausoleum, offering spaces for both full body and cremation interments, is climate-controlled to allow for comfortable visitation of your loved ones.
Green Burial Section
For those seeking an eco-friendly burial, St. Francis Meadow offers green burial options on wooded trails and in a natural meadow.  Hand-built stone walls, walking paths, and beautifully crafted benches offer space for quiet reflection.  Natural field stones create lasting memorials for your loved ones.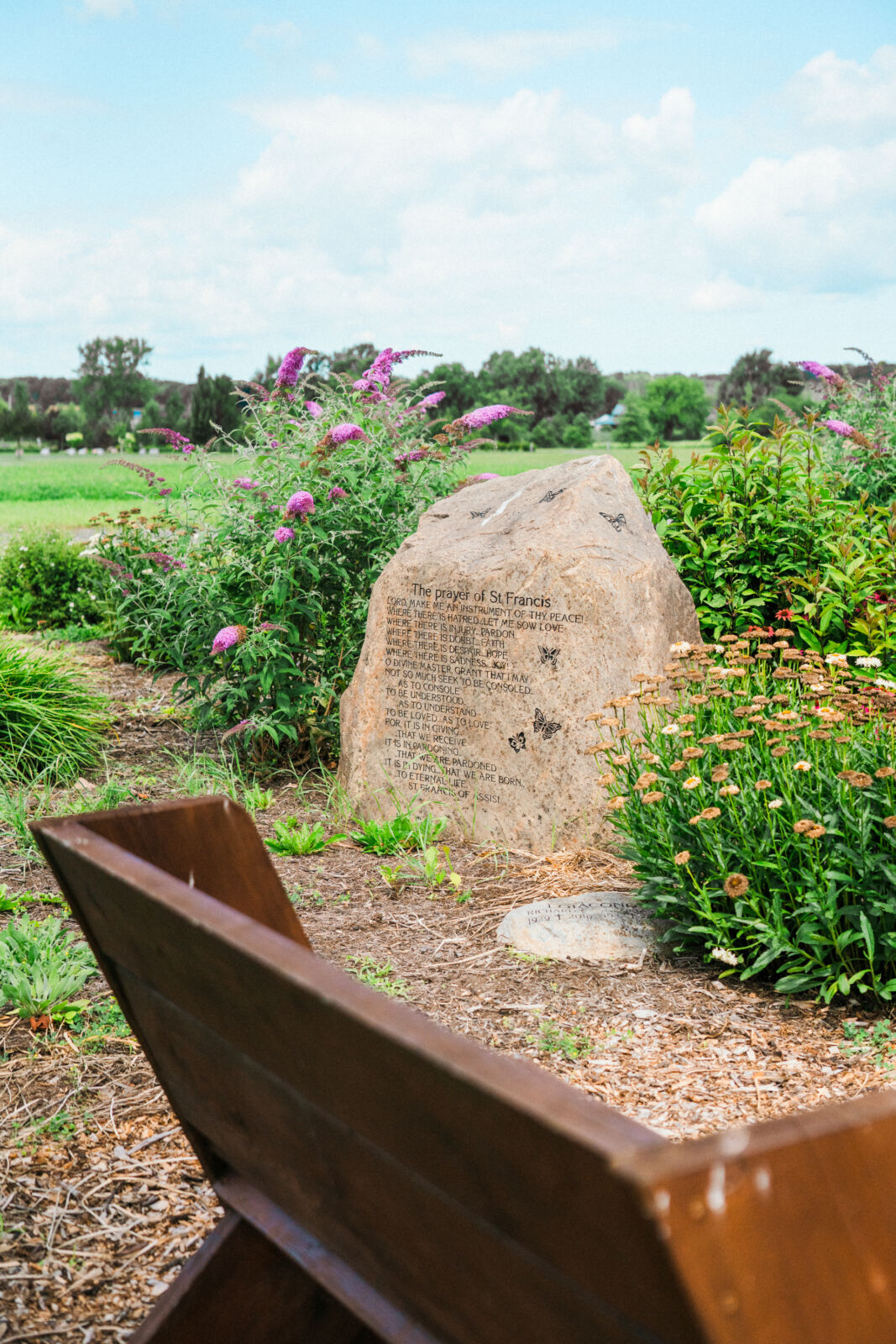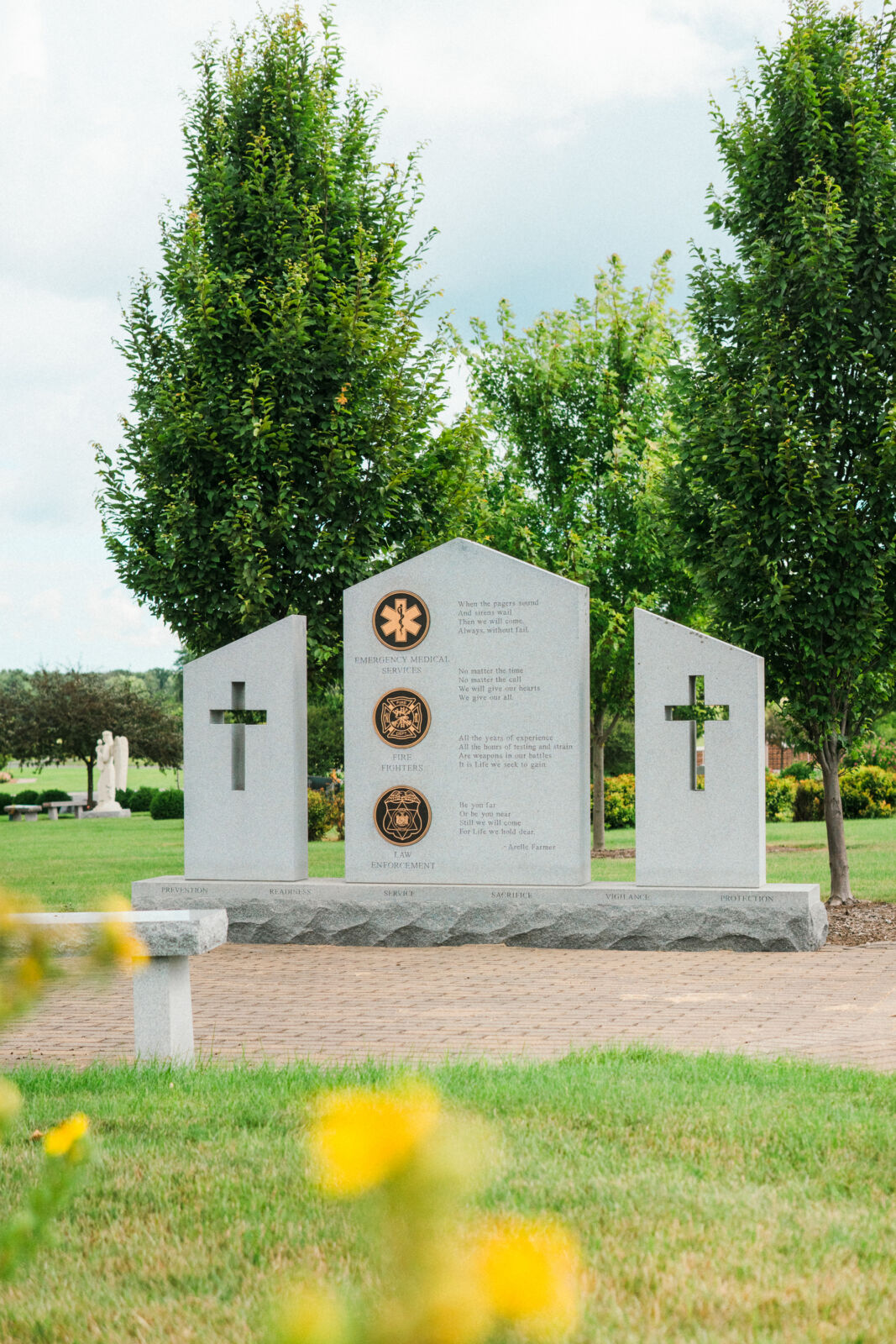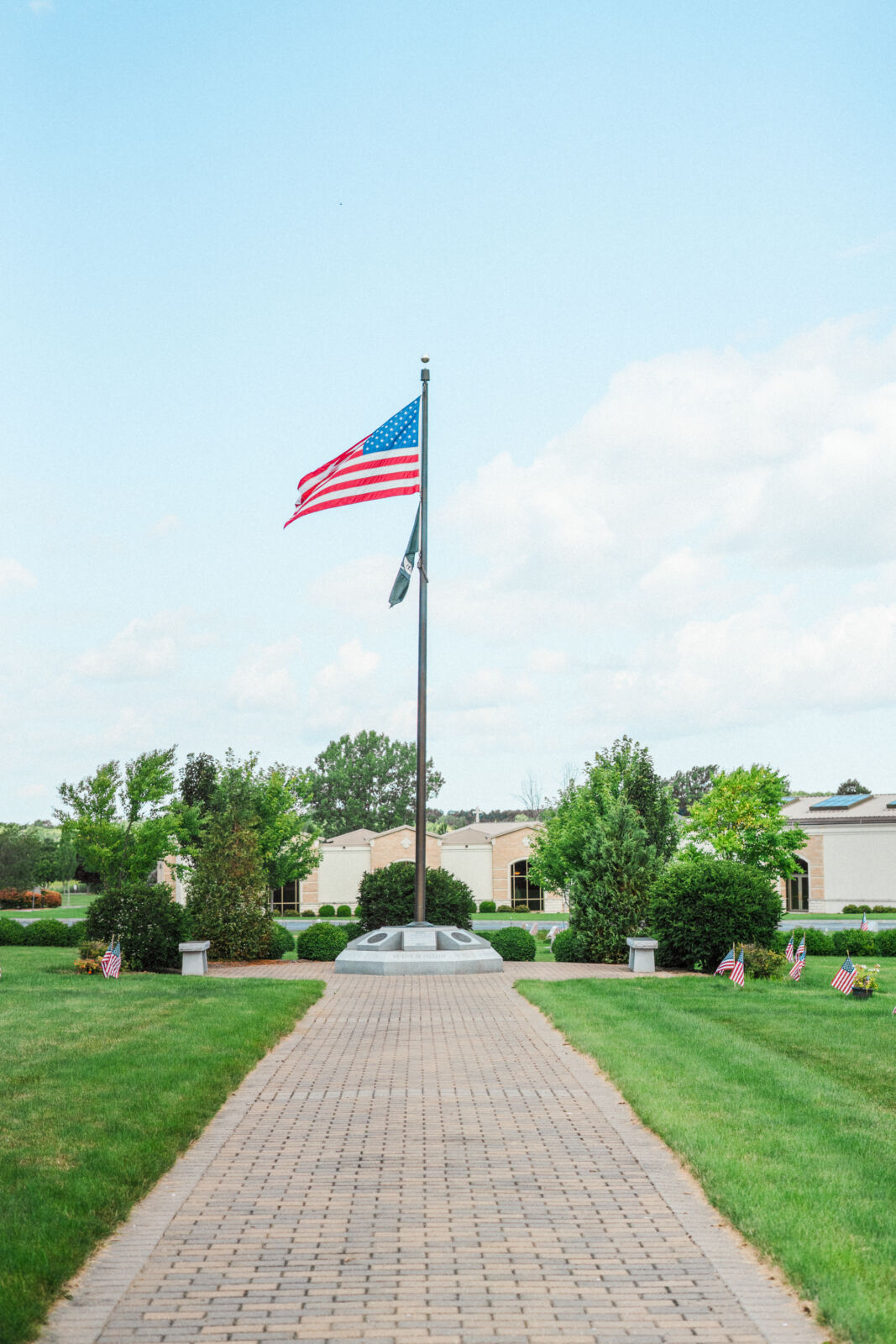 First Responders Section
Our First Responder's section features a beautiful memorial to honor those that have faithfully served our community.  This section is available for burial of First Responders and their families.
Veterans' Section
Our Veterans' sections offer burial for loved ones and their spouses who have faithfully served our country in the U.S. military.