In 1871, the Rochester Catholic Dioceses' first Bishop, Bernard J. McQuaid, envisioned a peaceful, prayerful and reflective garden-like cemetery in an environment that provided natural beauty with the assurance of a Christian celebration of life everlasting. Bishop McQuaid was considered a man of conviction and innovation and his vision to provide a cemetery for generations of Catholics for years to come became a reality in Holy Sepulchre Cemetery.
In 2010, Ascension Garden Cemetery was born out of the history and tradition of Holy Sepulchre Cemetery.  Consecrated in the Catholic tradition by Bishop Matthew H. Clark, Ascension Garden fits into the natural pastoral beauty of the rolling hills and wooded areas on the east side of Rochester.
Holy Sepulchre Cemetery will assist the Church in fulfilling its ministry to bury the deceased of the faith community in consecrated ground. Its Cemeteries will serve as a sacred and peaceful site of beauty where family and friends can gather in prayer and remembrance. As places of Christian burial, Holy Sepulchre Cemeteries reflects respect for the human person, belief in the resurrection of the body, and the hope of Eternal Life. We are dedicated to the Christian burial of all members of the Catholic Faith Community, and to comfort all those who mourn them.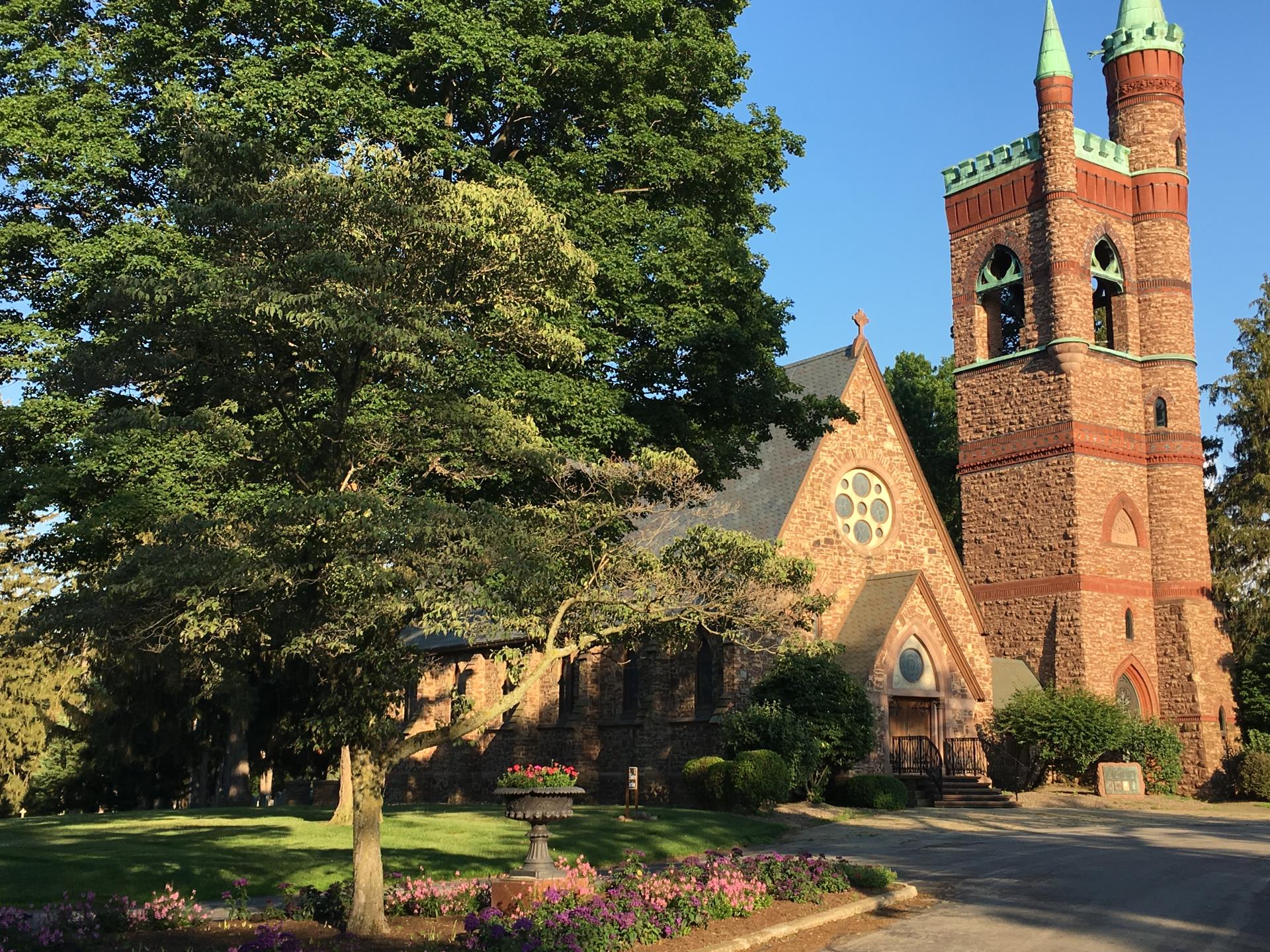 Gather with family and friends to pray, to remember and to celebrate life everlasting.
The Holy Sepulchre Difference
When you visit our cemeteries, you immediately notice the beautiful grounds and peaceful settings.  Our focus on customer service and caring for our community goes well beyond that, however.  The Holy Sepulchre difference means: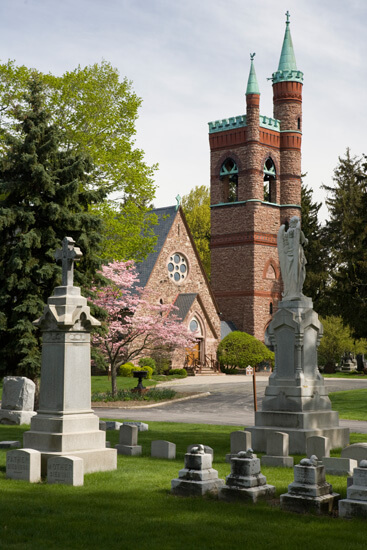 Dedicated to the Christian burial of all members of the Catholic Faith Community and their family members
Dedicated to maintaining sacred cemetery grounds at the highest standards forever
Non-commissioned family service counselors offer assistance and comfort before, during and after interment
Burial services year round
Numerous memorial options to celebrate the life of your loved ones
Climate-controlled mausoleums for your visiting comfort
Opportunities to celebrate the lives of your loved ones through our monthly Mass of Remembrance and special events
Locations can be placed on a 30-day hold at no cost
Interest-free payment plans when preplanning
Special Veterans' and First Responders' sections with discounts to those who have served our country and community
Free burial site to any First Responder who lays down his or her life in performance of their duties
Loved ones can be easily located via our Holy Sepulchre mobile app with GPS directions and office kiosks
Memories of your loved ones can be submitted through our website to create lasting digital memorial timelines
Free interment of cremated remains in our Joseph of Arimathea crypts for those lacking funds
Experience the Holy Sepulchre Difference.